Tag Archive: school
February 10, 2020 9:52 pm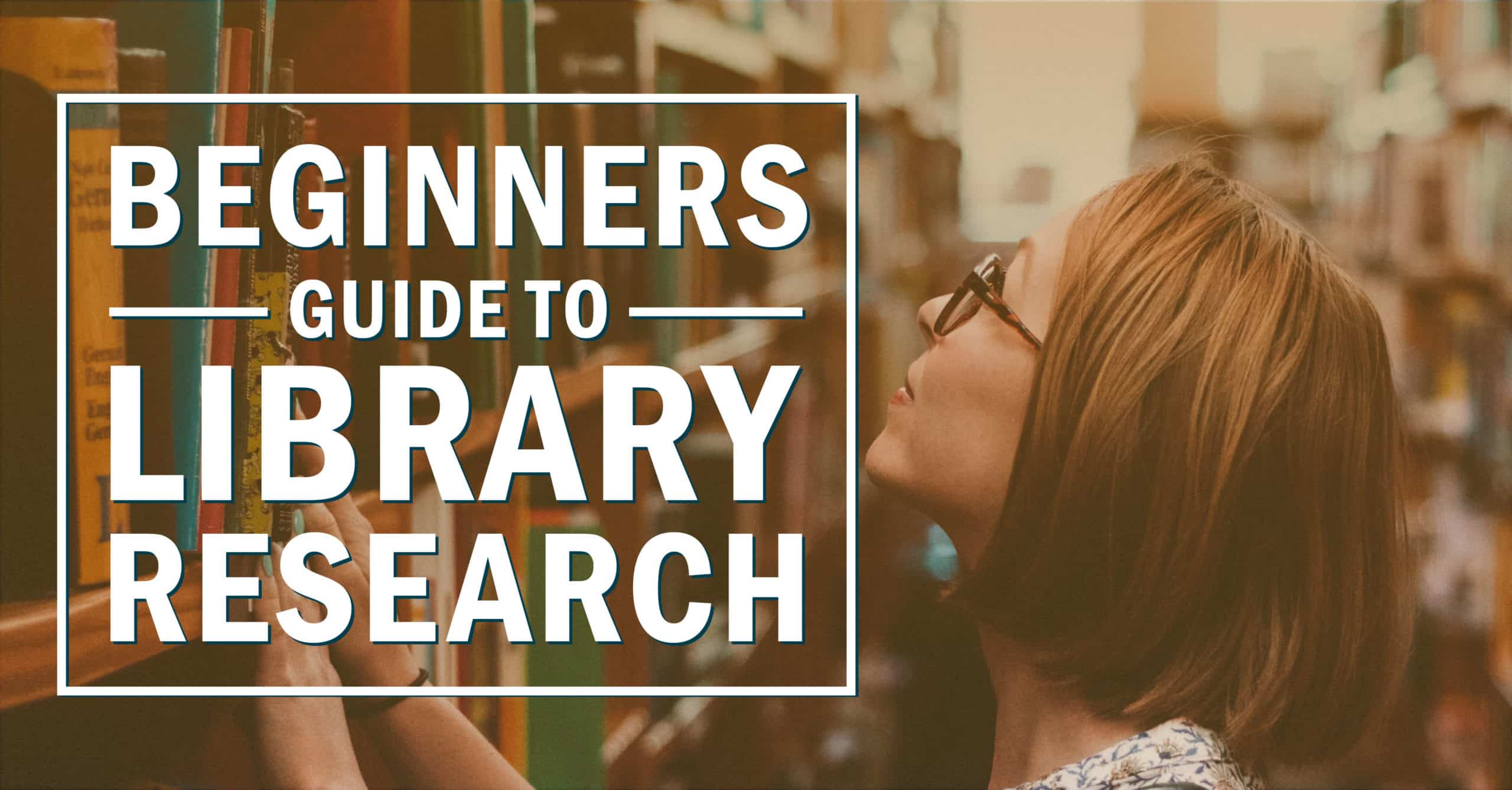 Students who attend this inaugural "Research-A-Thon" program will have the opportunity to rotate between 8 different stations and learn from information professionals about 8 different topics to aid in their academic research projects at Tarrant County College.
Participants will hear presentations on how to use Topic Mapping to brainstorm and plan their research;  the different types of resources available from the TCC libraries, both in print and online;  how our online database tools compare to Google and Wikipedia, when it comes to academic research;  and live-practice of searching through our library databases.  There will also be speakers who address the pitfalls of plagiarism, using proper citation techniques in one's writing, and more!
This event is open to any students who wish to come-and-go on their own schedule, but we are also inviting Northeast Campus faculty to come and bring their classes, so that the students can rotate between all stations within a given class period.  The NE Student Activities Dept. is providing pizza for our student participants, and several faculty from different disciplines are offering Extra Credit for their students who visit all the stations and complete a "Passport."
This program has been developed by the NE Library Staff, under the leadership of April Martinez, Asst. Director of Library Services.  It was designed at the request of the NE Campus Student Success Committee, with the support of multiple other departments and volunteers from across the TCC District.
We hope to see you there!
In How-To & Tutorials, NE Library, Special Events, Student Services
March 23, 2018 12:24 pm
CALLING ALL TCC STUDENTS!
On Monday, March 26, 2018, the J. Ardis Bell Library on Northeast Campus will be hosting two back-to-back events, where our TCC Students have the opportunity to make their voices heard.  We hope that anyone who can attend will come and share their ideas, input, and opinions.  We hope you will join us!
PRESIDENTIAL TOWN HALL
First, from 9:30-10:30 AM, Dr. Allen Goben, the NE Campus President, will be hosting a "Presidential Town Hall Meeting."  This is the second semester when such an event has taken place, and is being co-sponsored by the President's Office, the Student Government Association, and the NE Campus chapter of Phi Theta Kappa.  Students are invited to submit their discussion questions in advance by emailing them to NE.students@tccd.edu,  or via social media by using the hashtag #tccyourvoicematters.
Students who plan to attend the Town Hall meeting are asked to RSVP online at evite.me/hJdnyqa4QZ.
Registration is encouraged, but not required to attend.  Walk-ins are still welcome to join these important conversations.
If you have questions or would like more information about this Town Hall event, please contact either of the following student representatives:
Miguel Madrigal, Vice President of Service for the Phi Tau chapter of Phi Theta Kappa.   miguel.madrigal249@my.tccd.edu
Berkley Breaux, Vice President of the NE Campus Student Government Association.   berkley.breaux@my.tccd.edu
STUDENT FOCUS GROUP RE: LEARNING COMMONS
Just after the Town Hall meeting concludes, Fred Schmidt from the NE President's Office and other members of the TCC Learning Commons Advisory Panel will be presenting a "Student Focus Group" to discuss upcoming changes to the TCC Libraries and Learning Labs and solicit feedback directly from YOU – the students.   The upcoming "Learning Commons" service model will help all TCC Libraries and on-campus Learning Labs combine their resources and spaces to offer a wide variety of academic services to the student body in a "one-stop shop" of learning support and achievement.
This will be a come-and-go session, between 11:00 AM – 1:00 PM on the lower level of the Library.  Refreshments will be provided free for all attendees.
Your input and ideas are needed to make this transition a success!  If you have questions or would like more information on this Focus Group event, contact Fred Schmidt, Assistant to the NE Campus President, by email at  frederick.schmidt@tccd.edu
We hope to see you there, making your voice heard!
In NE Library, Special Events, Student Services, TCC
August 4, 2017 4:53 pm
As many of you are already undoubtedly aware, the Texas state legislation commonly known as "Campus Carry" took effect at all public, state-funded 4-year colleges and universities in Texas on August 1st, 2016.  Now, one year later, the law  (SB_11 from the 84th state legislative session in 2015)  is expanding to all Texas community colleges, including TCC, effective on Tuesday, August 1st, 2017.
Opinions on the new law are as diverse and varied as our student population…  Feedback from survey data has shown a broad range of responses from the public, as well as students, faculty, and staff from the many public colleges in our state.  Many proponents of "Campus Carry" support it in favor of the individual's right to defend themselves no matter where they are, while others claim that weapons have no place in the learning environment.
In the months surrounding the bill's enactment last year, the University of Texas at Austin was the site of several well-publicized protests by students who were opposed to the bill, as well as a faculty lawsuit, appealing directly to the court system, on the basis that the law was unconstitutionally "barring free speech" in the classroom environment.
Nearly a dozen states in our country have active "Campus Carry" legislation, and others are considering bills this year.  Luckily, the reports all show that – after a full year since it was enacted – there have been no "Campus Carry" related incidents reported anywhere in the State of Texas.
Tarrant County College officials have spent months developing our new policies to address the question of "Campus Carry."  For anyone wanting to know more, the college website has all the official regulations spelled out.  There is also a helpful FAQ page, provided by the TCC Police Dept.  Some of the highlights are:
Anyone carrying a weapon on campus must be at least 21 years old, and must have a legal License to Carry (LTC) permit.
An LTC holder who is carrying a weapon on campus must keep it concealed at all times.  Visible weapons ("open carry") are not allowed.
TCC does not currently provide LTC training, and there are no gun lockers or secure storage spaces provided on any campus.
Anyone is permitted to ask if you are carrying a weapon…  but a LTC holder is not required to answer, unless asked by a Police officer.
There are "Gun Free Zones" on each campus, where weapons are strictly prohibited.  Online campus maps show where these areas are located.
On Northeast Campus, "Gun Free Zones" include (but are not limited to) the Testing Center, Counseling Dept., NHPE / Gym, and the Child Care Center.  For a more complete list, click HERE.
If you are interested in learning more on the history, implementation, protests, etc., surrounding "Campus Carry," visit our databases at the Library's website:  library.tccd.edu.  They are available to you anywhere, 24 hours a day, just by logging in with your current student credentials  (WebAdvisor ID & password).  For further assistance, Ask A Librarian and we'll be glad to help you find what you need.
Enjoy the rest of your summer break, and we'll see you in the library this fall!
In NE Library, News, Student Services, TCC
March 8, 2017 6:54 pm
Just a reminder that the J. Ardis Bell Library on the Northeast Campus of Tarrant County College will be CLOSED from Saturday, March 11 through Sunday, March 19 for SPRING BREAK!
We will resume our normal business hours on Monday, March 20.
Until then, the Center for Disease Control has these tips on how to have a safe, healthy spring break:
(taken and adapted from: www.cdc.gov)
Spring Break Health and Safety Tips
Make this year's Spring Break memorable by having fun and helping yourself, your friends, and others stay safe and healthy.
Limit alcohol.
If drinking alcohol is part of your break, remember that it can impair your judgment and actions. Alcohol-related motor vehicle crashes kill someone every 31 minutes and nonfatally injure someone every two minutes. Don't drink and drive. There are plenty of non-alcoholic alternatives.
Be active.
You've probably been sitting most of the year working at the computer, studying, or in class. During the break, take the opportunity to start a fitness program. Do a variety of fun activities like walking, dancing, playing volleyball, swimming, and more. It doesn't need to be hard to be beneficial. Avoid injury by starting any new activity slowly. Be active for at least 2½ hours a week. Include activities that raise your breathing and heart rates and that strengthen your muscles.
Plan a successful trip.
If you are going on a trip, be prepared. Are vaccinations required? Are there special food, destination, or other things you need to consider ahead of time? If you are taking medications, do you have enough for the trip? Know what's happening en route or at your travel destination.
Protect yourself.
Love is all around, and so are sexually transmitted diseases. The only 100% sure way to prevent sexually transmitted diseases and unintended pregnancy is by not having sex. If you choose to have sex, using latex condoms and having a monogamous, uninfected partner may help lower your risk.
Women are more likely to be victims of sexual violence than men. Women who experience both sexual and physical abuse are significantly more likely to have sexually transmitted diseases. Take precautions and avoid situations or persons that may place you at risk for harm.
Watch your step.
There may be temptations on your break that involve different or high-risk activity. Think twice before putting yourself at risk for injury. Be sure to use appropriate safety gear before venturing out, such as seat belts, life vests, or knee pads. Remember that unintentional injuries kill more Americans in their first three decades of life than any other cause of death. In fact, injuries (both unintentional and those caused by acts of violence) are among the top ten killers for Americans of all ages.
Protect your eyes.
If you wear contact lenses, practice healthy wear and care tips, even when you're on vacation. Carry a spare pair of glasses and contact lens supplies with you so you can take out your contacts safely when you need to. Remove contacts before swimming, as exposing contact lenses to water can lead to painful, sometimes blinding eye infections. Always take your contacts out before bed, even if you're up late or traveling. Sleeping in contact lenses has been linked to serious eye infections.
Know the ropes.
When swimming and boating, know what's expected and what you can do to prevent injury or death for yourself and others. Know how to swim. Wear your life jacket while boating. Avoid alcoholic beverages while boating. Complete a boating education course. Participate in the vessel safety check program.
Protect yourself from the sun.
After a cold winter, it's tempting to stay in the hot sun all day. Although getting a little sun can have some benefits, excessive and unprotected sun exposure can result in premature aging, changes in skin texture, and skin cancer. Always wear sunscreen with at least SPF 15. For eye protection, wear wraparound sunglasses that provide 100 percent UV ray protection.
Eat healthy.
Having fun takes energy and fuel. Be sure to eat a variety of foods, including plenty of vegetables, fruits, and whole grain products. Also include low-fat dairy products, lean meats, poultry, fish, and legumes. Drink lots of water and go easy on the salt, sugar, alcohol, and saturated fat. Good nutrition should be part of an overall healthy lifestyle, including regular physical activity, not smoking, and stress management.
Be smoke-free.
Avoid smoking and secondhand smoke. Just 20 minutes after smoking that last cigarette, your body begins a series of positive changes that continue for years. Quitting is one of the best things you can do for yourself and others.
Get help.
If you or a friend has an alcohol or drug problem, has thoughts of suicide, or is in crisis for any reason, get help. Call 911 for emergency services, 1-800-662-4357 for substance abuse help, and 1-800-273-TALK (8255) for the National Suicide Prevention Lifeline.
In Just For Fun, NE Library, Observances, Student Services, TCC
September 2, 2016 1:24 pm
Yes, that's right.  The new semester is starting, and…
Let's get to it, then…
The J. Ardis Bell Library on the Northeast Campus of Tarrant County College is proud to be YOUR # 1 go-to resource for information and access on the NE Campus.  Need research assistance?  We've got you covered.  Looking for a best-selling fiction book for your weekend road trip?  Yep.  We've got those too.  Want to know the Answer to the Ultimate Question of Life, the Universe, and Everything?  That's easy…   42.
We are here bright and early every morning, ready to help you print your last minute term paper before an 8 a.m. deadline…   and we're here late into the evening, with thousands of books, two computer labs, more than 150 academic journals & magazines, reference materials, technology assistance, a helpful staff, and – of course – 4 brand new snack & soda machines.
This fall semester, the NE Library's regular service hours are:
Monday thru Thursday:   7:45 AM — 10 PM
Friday & Saturday:  7:45 AM — 9 PM
Sunday Afternoon:  12 Noon — 5 PM
Come on in and see us, call us at 817-515-6629, or email a librarian for assistance at ask.librarian@tccd.edu.
Of course, all of our online databases, e-books, and electronic services are available 24/7 from the TCC Library's website.  You'll be asked to sign in with your WebAdvisor/Blackboard credentials, just to verify your standing as a current TCC student, and then you're good-to-go.
In NE Library, Student Services, TCC