Categories for
March 23, 2018 12:24 pm
CALLING ALL TCC STUDENTS!
On Monday, March 26, 2018, the J. Ardis Bell Library on Northeast Campus will be hosting two back-to-back events, where our TCC Students have the opportunity to make their voices heard.  We hope that anyone who can attend will come and share their ideas, input, and opinions.  We hope you will join us!
PRESIDENTIAL TOWN HALL
First, from 9:30-10:30 AM, Dr. Allen Goben, the NE Campus President, will be hosting a "Presidential Town Hall Meeting."  This is the second semester when such an event has taken place, and is being co-sponsored by the President's Office, the Student Government Association, and the NE Campus chapter of Phi Theta Kappa.  Students are invited to submit their discussion questions in advance by emailing them to NE.students@tccd.edu,  or via social media by using the hashtag #tccyourvoicematters.
Students who plan to attend the Town Hall meeting are asked to RSVP online at evite.me/hJdnyqa4QZ.
Registration is encouraged, but not required to attend.  Walk-ins are still welcome to join these important conversations.
If you have questions or would like more information about this Town Hall event, please contact either of the following student representatives:
Miguel Madrigal, Vice President of Service for the Phi Tau chapter of Phi Theta Kappa.   miguel.madrigal249@my.tccd.edu
Berkley Breaux, Vice President of the NE Campus Student Government Association.   berkley.breaux@my.tccd.edu
STUDENT FOCUS GROUP RE: LEARNING COMMONS
Just after the Town Hall meeting concludes, Fred Schmidt from the NE President's Office and other members of the TCC Learning Commons Advisory Panel will be presenting a "Student Focus Group" to discuss upcoming changes to the TCC Libraries and Learning Labs and solicit feedback directly from YOU – the students.   The upcoming "Learning Commons" service model will help all TCC Libraries and on-campus Learning Labs combine their resources and spaces to offer a wide variety of academic services to the student body in a "one-stop shop" of learning support and achievement.
This will be a come-and-go session, between 11:00 AM – 1:00 PM on the lower level of the Library.  Refreshments will be provided free for all attendees.
Your input and ideas are needed to make this transition a success!  If you have questions or would like more information on this Focus Group event, contact Fred Schmidt, Assistant to the NE Campus President, by email at  frederick.schmidt@tccd.edu
We hope to see you there, making your voice heard!
In NE Library, Special Events, Student Services, TCC
March 9, 2018 12:15 pm
As this Spring 2018 semester hits the halfway point, all the friendly folks at your TCC Northeast Campus Library would like to share this reminder about Library service hours during the upcoming Spring Break:
The NE Campus Library will be OPEN for our normal business hours  (7:45 a.m. — 9 p.m.)  on Fri, March 9, and Sat, March 10, while Weekend College classes are still in session.
We will be CLOSED on Sun, March 11, due to planned power outages across the entire campus.  There will be NO SUNDAY CLASSES this week.
Effective at 9:00 p.m. on Saturday, March 10, 2018  —  ALL Tarrant County College Libraries and District offices will be CLOSED in observance of the annual Spring Break.
The J. Ardis Bell Library on NE Campus will re-open for our normal business hours at 7:45 a.m. on Monday, March 19, 2018.
Of course, our online databases and research guides are always available 24/7, and may be accessed from anywhere, if you log in with your current TCC Student ID credentials at library.tccd.edu.   Many local public libraries are also open throughout the week, and will be available to help our students/users with any springtime research needs.
Once we return on Monday the 19th, our "normal" schedule of service hours will resume:
Monday – Thursday:    7:45 a.m. – 10:00 p.m
Friday & Saturday:    7:45 a.m. – 9:00 p.m.
Sunday:    12 Noon – 5:00 p.m.
Enjoy your vacation!!  Until we see you back in the Library again, here are some tips on how best to enjoy a safe and healthy spring break:
Spring Break Health and Safety Tips
(adapted from: www.cdc.gov)
Limit alcohol.
If drinking alcohol is part of your break, remember that it can impair your judgment and actions. Alcohol-related motor vehicle crashes kill someone every 31 minutes and nonfatally injure someone every two minutes. Don't drink and drive. There are plenty of non-alcoholic alternatives.
Be active.
You've probably been sitting most of the year working at the computer, studying, or in class. During the break, take the opportunity to start a fitness program. Do a variety of fun activities like walking, dancing, playing volleyball, swimming, and more. It doesn't need to be hard to be beneficial. Avoid injury by starting any new activity slowly. Be active for at least 2½ hours a week. Include activities that raise your breathing and heart rates and that strengthen your muscles.
Plan a successful trip.
If you are going on a trip, be prepared. Are vaccinations required? Are there special food, destination, or other things you need to consider ahead of time? If you are taking medications, do you have enough for the trip? Know what's happening en route or at your travel destination.
Protect yourself.
Love is all around, and so are sexually transmitted diseases. The only 100% sure way to prevent sexually transmitted diseases and unintended pregnancy is by not having sex. If you choose to have sex, using latex condoms and having a monogamous, uninfected partner may help lower your risk.
Women are more likely to be victims of sexual violence than men. Women who experience both sexual and physical abuse are significantly more likely to have sexually transmitted diseases. Take precautions and avoid situations or persons that may place you at risk for harm.
Watch your step.
There may be temptations on your break that involve different or high-risk activity. Think twice before putting yourself at risk for injury. Be sure to use appropriate safety gear before venturing out, such as seat belts, life vests, or knee pads. Remember that unintentional injuries kill more Americans in their first three decades of life than any other cause of death. In fact, injuries (both unintentional and those caused by acts of violence) are among the top ten killers for Americans of all ages.
Protect your eyes.
If you wear contact lenses, practice healthy wear and care tips, even when you're on vacation. Carry a spare pair of glasses and contact lens supplies with you so you can take out your contacts safely when you need to. Remove contacts before swimming, as exposing contact lenses to water can lead to painful, sometimes blinding eye infections. Always take your contacts out before bed, even if you're up late or traveling. Sleeping in contact lenses has been linked to serious eye infections.
Know the ropes.
When swimming and boating, know what's expected and what you can do to prevent injury or death for yourself and others. Know how to swim. Wear your life jacket while boating. Avoid alcoholic beverages while boating. Complete a boating education course. Participate in the vessel safety check program.
Protect yourself from the sun.
After a cold winter, it's tempting to stay in the hot sun all day. Although getting a little sun can have some benefits, excessive and unprotected sun exposure can result in premature aging, changes in skin texture, and skin cancer. Always wear sunscreen with at least SPF 15. For eye protection, wear wraparound sunglasses that provide 100 percent UV ray protection.
Eat healthy.
Having fun takes energy and fuel. Be sure to eat a variety of foods, including plenty of vegetables, fruits, and whole grain products. Also include low-fat dairy products, lean meats, poultry, fish, and legumes. Drink lots of water and go easy on the salt, sugar, alcohol, and saturated fat. Good nutrition should be part of an overall healthy lifestyle, including regular physical activity, not smoking, and stress management.
Be smoke-free.
Avoid smoking and secondhand smoke. Just 20 minutes after smoking that last cigarette, your body begins a series of positive changes that continue for years. Quitting is one of the best things you can do for yourself and others.
Get help.
If you or a friend has an alcohol or drug problem, has thoughts of suicide, or is in crisis for any reason, get help. Call 911 for emergency services, 1-800-662-4357 for substance abuse help, and 1-800-273-TALK (8255) for the National Suicide Prevention Lifeline.
In Just For Fun, NE Library, Observances, Student Services, TCC
February 20, 2018 10:21 pm
As we continue to see increased numbers of students who prefer to study and attend classes online, more and more of our TCC faculty are assigning tests and exams to be completed over the internet.  These online services are primarily used by students who do all of their coursework via Blackboard and the TCC Connect virtual campus…  but they may also be used as tools for more "traditional" professors who teach on-campus, but allow students' exams to be scheduled outside of normal class hours.
In either case, students need to access their exams through a secure service, while the College has to ensure that all the same rules and standards for academic excellence are followed online, just as they would be in a face-to-face classroom.
That's where Proctor-U comes in…
As of Fall 2017, TCC has partnered with Proctor-U as an official proctoring service to monitor and maintain academic integrity through online testing.  Students would download the required software, set an appointment with a certified proctor, and then take their test online while the proctor keeps watch over their progress through the computer.  Testing in this way requires a private, well-lit space in which to complete the exam, a computer with high-speed internet, a webcam, and a few other requirements that you can read about HERE.
Unfortunately, not all of our students have access to the necessary technology at home, and not everyone has a quiet place to work…   but we are happy to help provide those resources for our students at the Northeast Campus Library.
The J. Ardis Bell Library is offering Proctor-U students the space and technology access you'll need to complete your online exams.  All you have to do is….
Schedule your testing appointment with Proctor-U ahead of time  (at least 72 hours before your exam is due).
Come into the Library on the day of your exam – at least 30 minutes prior to your appointment time – and check in at the Library Computer Learning Center desk on the lower level.  Be prepared to show a copy of your testing appointment confirmation email.
If you don't have a personal laptop or webcam, we can check out a computer for you to use with the necessary equipment.  For that, you will need to show your current TCC Student ID card.
As your exam time approaches, the LCLC Staff will assist you in accessing a private Study Room on the lower floor of the Library, where you will be able to take your exam.  At this point, we have two study rooms set aside as "Proctor-U Priority" testing sites.  When not in use for testing, these rooms are available for any members of our campus community to use for private or small-group study.
Once the exam is finished, you will need to go back into the Library Computer Learning Center and let the staff know that you're done.  At that point, the room will become available for public use again.
All Proctor-U testing should be completed no later than 30 minutes prior to the library's scheduled closing time.  On Mon-Thurs weeknights, that would be 9:30 PM.  On Friday and Saturday evenings, tests should be finished by 8:30 PM.  Any Sunday afternoon exams would need to end by 4:30 PM.
Please note…
Unfortunately, students are NOT able to reserve Study Rooms in advance, under any circumstance.  All Library Study Rooms are available only on a first-come, first-served basis.  We will grant "priority status" to students with Proctor-U testing appointments, but we can not *guarantee* that a room will always be available.
In the event that both of our "Proctor-U Priority" testing rooms are already in use, then we will explore other options within the Library…  If no alternative sites are available, then a student may be referred to other areas on campus, or to reschedule their appointment with Proctor-U.
Use of Library Study Rooms is a privilege – not a right.  While we make every effort to accommodate our students' needs, Library Staff may ask any user to vacate a study room at any time, and for any reason.
Students using any Library facilities are expected to adhere to all rules in the Student Code of Conduct, and treat the NE Library as an extension of the classroom learning environment at all times.
For more information on our Proctor-U testing guidelines, or for assistance of any kind, feel free to write, call, or come by the NE Library.  We hope to see you there!
In Library Computer Learning Center, NE Library, News, Student Services, TCC
December 11, 2017 6:41 pm
The end of another Fall semester is upon us…  and with it come long days of intense studying for FINAL EXAMS.
But keep your cool and don't stress out!  Your NE Campus Library is here to help!
We've got all the resources you'll need to make the grade…  thousands of books to check out, online databases to help with your research 24/7, and if you're not sure where to start, just Ask a Librarian!
For the 7th semester in a row, we are inviting all students to take advantage of our Stress-Free Maker Space areas, spread out around the upper floor of the Library.  Perhaps you'd like to express your artistic side with crayons and coloring sheets?  Re-focus your mind with a word-search or crossword puzzle?  Or join in with fellow students and work on a community jigsaw puzzle?

For the first time this semester, you're invited to gather your friends and play Nintendo games between exams in our Library Instruction classroom (NLIB #2102)…  or you can just "veg out" and enjoy some awesome cartoons & anime.  We'll be screening them all week at the "TV Lounge" in the SW corner of the main floor.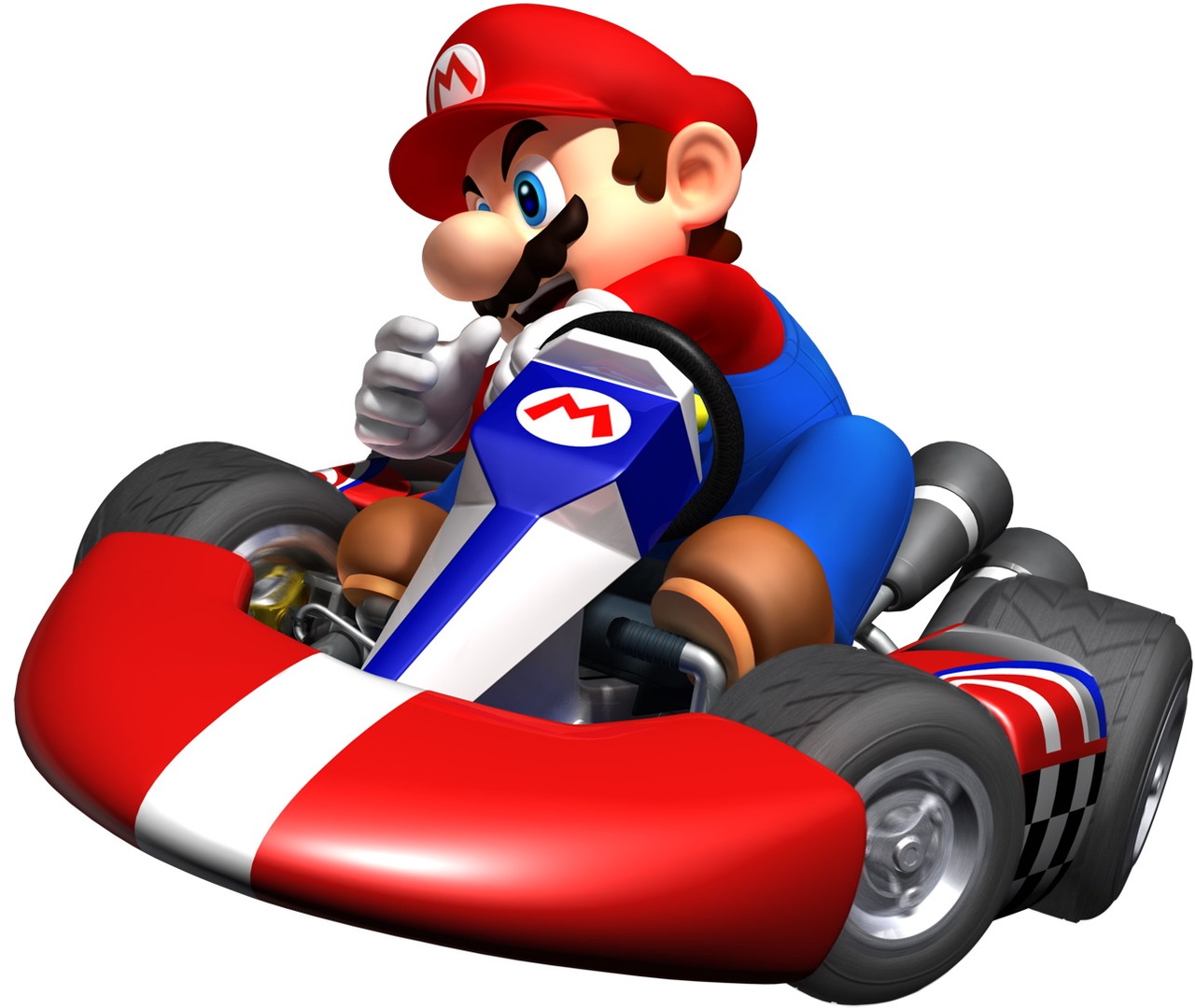 And, as always, the Library is providing FREE COFFEE & SNACKS to all of our students throughout this busy week.
Best of luck on all your exams.  Don't over-stress, and we'll see you in the Library!
In Just For Fun, NE Library, Special Events, Student Services, TCC
September 6, 2017 12:11 pm
September is here again, and that signals the return of our annual Banned Books exhibit at the J. Ardis Bell Library on Northeast Campus.
Banned Books Week is a demonstration against the censorship of so-called "offensive" literature, organized at libraries across the country, in defense of the individual's freedom to read and learn.
For example…  Did you know that Dr. Seuss's Green Eggs & Ham was banned for promoting communism?  Or that some communities have banned The Diary of Anne Frank, saying that it contains "pornographic content?"  J.K. Rowling's popular Harry Potter series has also been banned, under accusations of witchcraft and satanism.
In the words of the American Library Association…
"Banned Books Week is an annual event celebrating the freedom to read.  Typically held during the last week of September, it highlights the value of free and open access to information.  Banned Books Week brings together the entire book community — librarians, booksellers, publishers, journalists, teachers, and readers — in shared support of the freedom to seek and express ideas, even those some consider unorthodox or unpopular.
To continue to raise awareness about the harms of censorship and the freedom to read, the ALA Office for Intellectual Freedom (OIF) publishes an annual list of the Top Ten Most Challenged Books, using information from public challenges reported in the media, as well as censorship reports submitted to the office through its challenge reporting form."
Someone finally caught up with Waldo…  He's been BANNED for "pornographic content."
This year, the NE Campus Library's display of Banned Books has over 120 items available for check-out.  Each title shows the reason why it was banned or challenged.  Visitors to the exhibit can also pick up free bookmarks, and those who check out a banned book can receive a commemorative button.
We also have a selfie-station set up so that any of our students, patrons, and guests can snap a photo and "Get Caught Reading a Banned Book!"  Once you take a photo, feel free to email it to us at  james.ponder@tccd.edu, and we'll add your mugshot to our blog page, just like this rogues' gallery of Banned Book readers:
The staff of the Northeast Library are pleased to present a wide variety of displays and exhibits throughout the year.  It is just one more way in which we strive to educate, engage, and entertain our entire campus community, while expanding the learning experience outside of the traditional college classroom.  We hope that you'll come back often  (to the library, and to our BLOG page)  to see what's on display!
In Arts & Humanities, Book Review, Fiction, NE Library, Observances, Special Events, Student Services