Categories for
December 13, 2018 10:22 am
Welcome to the end of another Fall term.  You've made it!  It's time to relax and enjoy a few weeks off, before the new Spring semester starts…  and that means the Library will be shortening our hours too.  Details below:
Now that the stress of Final Exams has officially ended, the J. Ardis Bell Library is trimming back our hours and getting ready for an exciting new year in 2019.  As we count down these last couple of days, the NE Library will be OPEN:
Thurs, Dec 13, 2018   8:00 AM – 5:00 PM
Fri, Dec 14, 2018   8:00 AM – 5:00 PM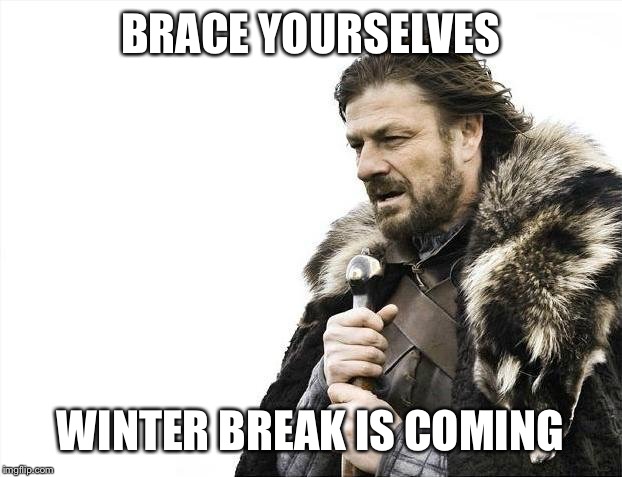 Effective at 5:00 p.m. tomorrow  (12/14/18)  the entire Northeast Campus will be CLOSED, in observance of the annual Winter Break.  ALL  Tarrant County College District offices, libraries, and labs will be CLOSED for the duration of Winter Break, from Saturday, December 15th – thru – Tuesday, January 1st.
We will return to campus at 8:00 a.m. on the morning of Wednesday, January 2, 2019.
Of course, the library's website, our electronic databases, collection of e-books, and other online services will still be available 24/7 throughout the entire Break.  Any TCC student can access our web-based services by logging in with their current credentials  (MyTCC / Blackboard ID & Password).
Once we return in January, our NE Library service hours will be…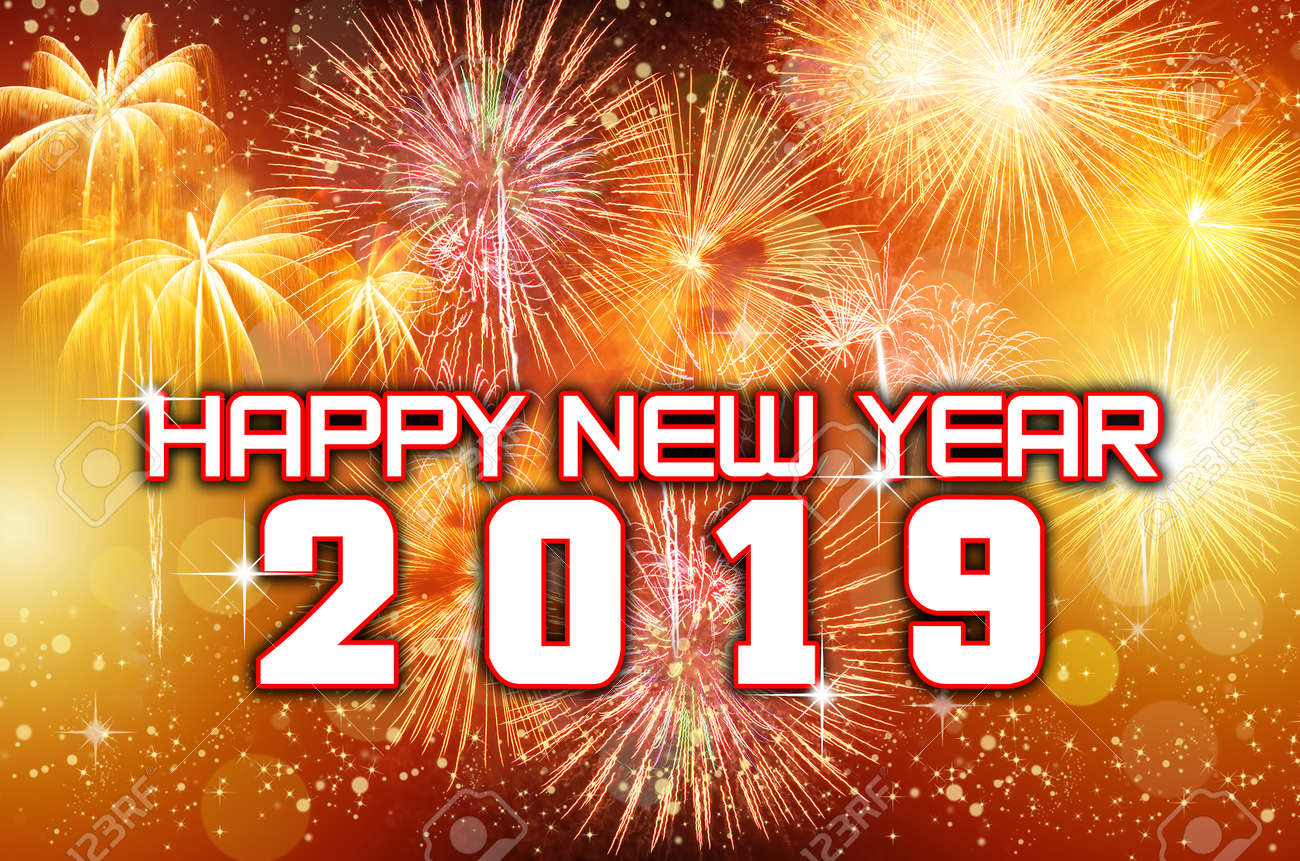 Wed & Thurs, Jan 2 – 3   *OPEN*   8AM – 5PM
Friday, Jan 4   *CLOSED*   for Staff Training
Sat & Sun, Jan 5 – 6   *CLOSED*
Mon – Thurs, Jan 7-10   *OPEN*   8AM – 5PM
Friday, Jan 11   *CLOSED*   for Staff Training
Sat & Sun, Jan 12 – 13   *CLOSED*
Mon – Thurs, Jan 14 – 17   *OPEN*   7:30 AM – 10PM
Fri, Jan 18   *OPEN*   7:30 AM – 5PM
Sat & Sun, Jan 19 – 20   *CLOSED*
Monday, Jan 21, 2019   *CLOSED*   MLK Jr. Holiday
Tues – Thurs, Jan 22 – 24   *OPEN*   7:30 AM – 10PM
Fri & Sat, Jan 25 – 26   *OPEN*   7:30 AM – 9PM
Sunday, Jan 27   *OPEN*   12:00 – 5:00 PM
That will carry us through the month of January and well into the start of the Spring Semester.
We hope that everyone enjoys a safe and restful Winter Break.  We'll see you back in the Library soon!
In Library Hours, NE Library, Student Services, TCC
August 22, 2018 7:48 pm
If you haven't visited the NE Library Computer Learning Center lately, you really should come by and see what's new and available for Students at Northeast Campus.  We're taking it to the next level!  Students can receive assistance with basic software tools, access programs for their academic courses that are exclusive to the LCLC – not available anywhere else on campus – and work on extra credit for some of their classes.  We also have 3D Printing services available for both class work and personal projects…  Come see us!  Our knowledgeable LCLC Team will be glad to help you access the technology and resources you need.
We have a new batch of Dell Laptop Computers that students may check out for up to 4 hours each, at no charge, to use anywhere in the NE Library.  We also have 30 desktop PCs located in the LCLC, loaded with not only the complete Microsoft Office package, but also the full Adobe Creative Cloud suite, for students who are into digital music, movie editing, Photoshop, desktop publishing, etc…  There are also several other specialized software programs to support a number of the academic disciplines on campus.  There are Mac computers available as well, if students prefer to use those instead…  Coming in the next few months (Fall 2018), we will be adding a set of brand-new Google Chromebooks.
The Library Computer Learning Center offers students (and faculty/staff) access to the Rosetta Stone language-learning software, complete with microphones for interactive speech tutorials.  Our machines are all updated consistently and we strive to stay current with the newest available technology.
Our scanners are available to use at any time, including the our new high-speed, high-resolution KIC scanner, which lets the user scan full-size images  (artwork, lecture notes, or chapters of a textbook, borrowed from the Circulation Desk)  quickly and easily, in just a matter of seconds.
Coming later this Fall, we will be unveiling the next addition to the LCLC's Technology Services:  a new pair of Oculus: Go virtual reality headsets.
We have three different 3D Printers that students can use (again – at no cost to them) and the software available to design your own unique, original 3D models…  You can also pull a design straight off the internet and print it, if that is your preference.  This includes a brand-new SLA Resin 3D printer  (SLA stands for stereo-lithiographic apparatus)  which creates models with extremely fine detail, and offers increased hardness, durability, etc.  We are also looking at other ways to expand our student MakerSpace options in the near future.
Faculty are always welcome to arrange visits to the LCLC with their classes, and we will be glad to accommodate you.  If you are looking for a place to proctor an online test for the whole class…   come see us.  If you want to give your students guidance in their online research, or demonstrate any of our database tools, this might be the perfect environment for your class to gather.  Or, if you prefer to meet in either the Heritage Room or Library Classroom, we also have a mobile laptop classroom set that can be booked and set up for your use.
Contact us by phone at (817) 515-6609 if you have any questions, or stop by the lower level of the NE Library and see for yourself what the LCLC has to offer!
In 3D Printing, Just For Fun, Library Computer Learning Center, NE Library, Student Services, TCC
August 20, 2018 5:27 pm
Welcome back to another Fall semester!
The J. Ardis Bell Library on Northeast Campus is here to help meet all your information, access, and technology needs, so that TCC Students can succeed in the classroom, and in all aspects of college life.  Come check us out!
For the Fall 2018 semester, our regular Library Service Hours are as follows:
Monday  7:30 AM — 10:00 PM
Tuesday  7:30 AM — 10:00 PM
Wednesday  7:30 AM — 10:00 PM
Thursday  7:30 AM — 10:00 PM
Friday  7:30 AM — 9:00 PM
Saturday  7:30 AM — 9:00 PM
Sunday  12:00 PM — 5:00 PM
** Library Computer Learning Center and the Lower Level will shut down 15 minutes before closing time.
Currently enrolled TCC Students with a campus ID card may check out up to 10 items from the library at one time…  including books, DVDs, audiobooks, technology, and more.  Most items check out for 3 weeks during the Fall & Spring semesters.  DVDs and technology may be limited to a 1 week checkout period.  The TCC Library does not charge daily overdue fines in the way that some public libraries do, but items that are severely overdue may be declared "lost" and billed to your student account.  This can cause a block or hold to be placed on your account, preventing class registration…  so be sure to turn your books in on time!
For more information on borrowing Library materials, please contact our Circulation Department in the main lobby of NLIB, or call  (817) 515-6627.
The Library's Computer Learning Center  –  or LCLC  –  is located on the lower floor of the Library and is open 7 days a week.  We offer assistance with MS Office programs, as well as scanning, 3D printing, Mac stations, language learning tools, extra credit, and specialized software to support several of the academic programs on NE Campus.  LCLC Team members also oversee the library's five group study rooms.  All of our services – including the 3D printers – are available for TCC students to use at no cost.  Come see what we have to offer!  (or read more about the LCLC  here)
For more information on the Library Computer Learning Center, contact our service desk on the lower level of NLIB, or call  (817) 515-6609.
The Reference Desk is staffed by friendly, knowledgeable librarians who are there to help guide research, answer questions, and point you in the right direction on your quest for information.  The Librarians are experts in our databases, as well as the print collection, and can help you determine the best type of resource to meet your need.  Of course, the library's website and online services are always available 24/7.  Students can access our web-based resources on their home computer or mobile device by logging in with their current MyTCC id and password.
For reference assistance, or if you have other questions about library information services, contact our Reference Desk on the upper level of NLIB, or call  (817) 515-6629.
Have a great semester!  We'll see you in the Library!
In NE Library, Student Services, TCC
June 19, 2018 5:47 pm
What is Juneteenth?
On September 22nd, 1862, at the height of the Civil War, President Abraham Lincoln issued his Emancipation Proclamation, stating that  –  effective on January 1st, 1863  –  "all persons held as slaves" within the rebel states of the Confederacy "henceforward shall be free."  The proclamation also called for the recruitment and establishment of black military units among the Union forces.  An estimated 180,000 African-Americans went on to serve in the Army, while another 18,000 served in the Navy.
The "War Between the States" was still far from over, however…  and Texas was firmly on the side of the Confederates.  As such, the vast majority of slaves remained in bondage, having no idea of their new legal status as freed men and women until after the war finally ended in 1865.  After the Confederacy surrendered, General Gordon Granger, U.S. Army, was placed in command of Texas.  His ship landed at Galveston on June 19th, 1865, and officially ended slavery in our state, two and a half years after it had been declared over by the President's order.
As the last state in the country to formally recognize the conditions of the Emancipation Proclamation, the freeing of Texas slaves on that day brought about the end of all slavery in the United States.  In the summer of 1979, the state legislature declared June 19th  (or "Juneteenth," as it had come to be known)  an official holiday in Texas.
Major General Gordon Granger*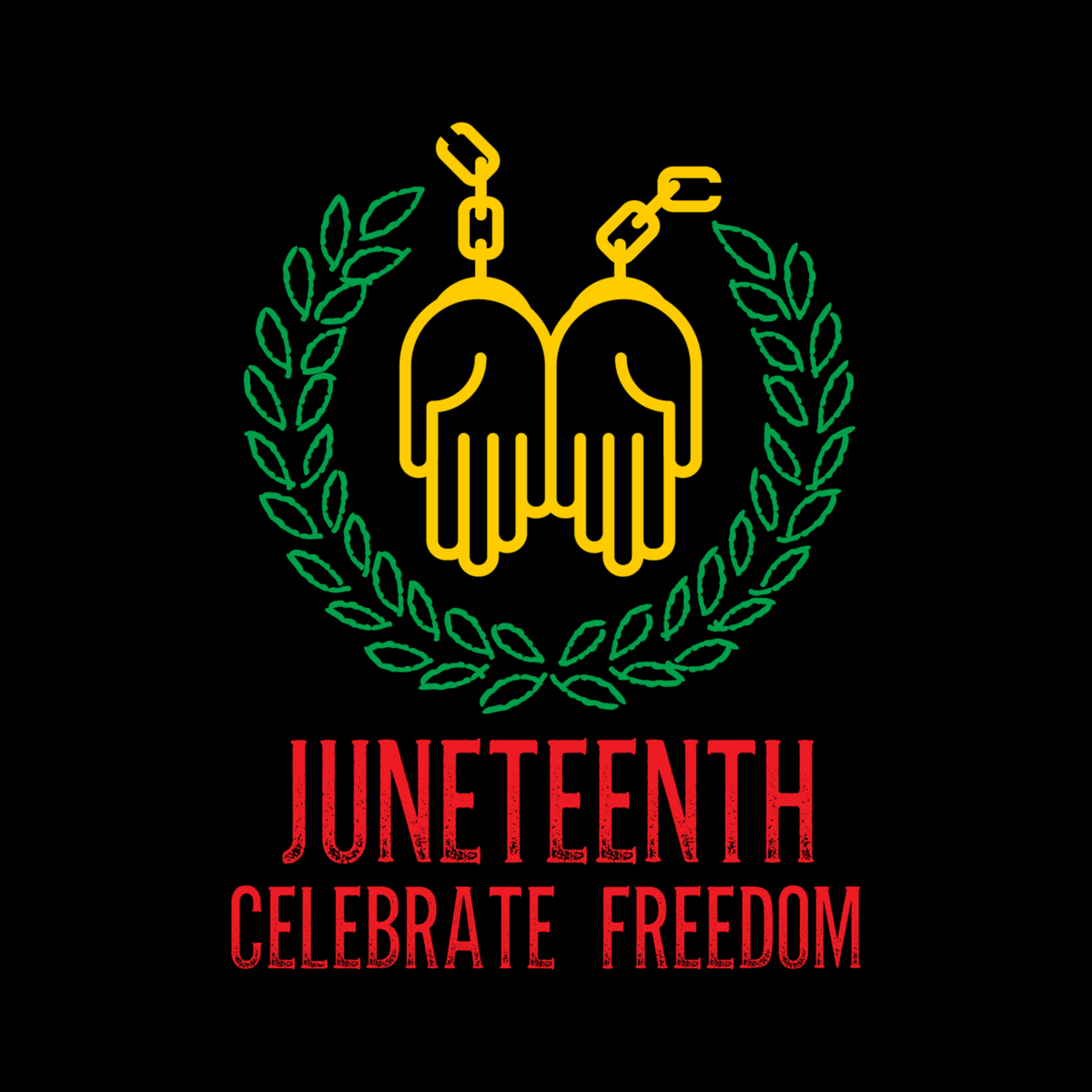 How do people celebrate Juneteenth?
Since it was made an official Texas holiday in the late 'seventies, the celebration of Juneteenth has spread to many other cities and African-American communities around the nation.  It is also often referred to as "African-American Independence Day," or "Freedom Day."  Some communities observe Juneteenth with parades, festivals, or performances of traditional African / African-American music and dancing.  Others see the holiday as a time to remember and reflect on the struggles of the past…  while also celebrating how far we have come.
Many museums, libraries, and schools host special events or programs to commemorate the day…  such as this  EVENT,  taking place on TCC's Northeast Campus this evening.  It is being hosted by the North Central Texas Alumnae Chapter  of  Delta Sigma Theta Sorority, Inc., and members of our campus community are encouraged to RSVP and attend.  There will be performances of music, dance, theater, and spoken word.
Tariah Horton and the J's Diamonds dance troupe perform in the 2017 Juneteenth parade in Austin, TX**
Where can I find out more?
The J. Ardis Bell Library is featuring a display of books and library materials on Juneteenth during the latter half of the month, from June 15-30.  In our main lobby area, students and library patrons can check out ITEMS that discuss the history of the holiday, as well as the institution of slavery in Texas, and other related topics.
Students are also welcome and encouraged to search for more information through our online Library Databases, available 24/7, from any internet-capable device.  Simply log in with your current TCC student credentials  (WebAdvisor ID & Password).
We can also recommend the following online articles from PBS,  the Smithsonian Institute,  and the History Channel.
Happy Juneteenth!  We'll see you in the Library!
*Image of General Granger, courtesy of civilwartalk.com
**Image of parade, courtesy of KUT 90.5  National Public Radio – Austin, TX
In NE Library, Observances, Special Events, Spotlight on Exhibits, Student Services
May 10, 2018 1:25 pm
The end of another semester is here.  Congratulations on getting through your Final exams!
Now that summer has come at last, the J. Ardis Bell Library on NE Campus is changing our service hours to a shortened Summer Schedule.  We will still be offering the same outstanding services to all TCC students, faculty, staff, and all members of our campus community, but on a slightly different timetable.  Of course, all of our databases, catalog tools, and other online resources are still available 24/7.  You will just need to log in with current student credentials  (WebAdvisor ID & Password)  at library.tccd.edu.
The NE Library will be CLOSING EARLY at 6:00 p.m. today, on Thursday, May 10 as the Spring 2018 semester officially comes to a close.
We will be OPEN from 7:45 a.m. – 5:00 p.m. on Friday, May 11…   but we will be CLOSED on Saturday & Sunday, May 12-13.
Starting on Monday, May 14, and for the rest of May 2018, our service hours will be as follows:
Monday – Thursday  OPEN  7:45 a.m. – 6:00 p.m.
Friday – Sunday  CLOSED  every weekend
We will be CLOSED on Monday, May 28th in observance of the Memorial Day holiday.
Effective on Friday, June 1st, and through the end of July, our service hours will be as follows:
Monday – Thursday  OPEN  7:45 a.m. – 10:00 p.m.
Friday – Sunday  CLOSED   every weekend
We will be CLOSED on Wednesday, July 4th in observance of the Independence Day holiday.
Starting on Monday, August 6th, we will resume a 5-day / week service schedule, BUT there will be multiple days during that time when the TCC Library may be closed for staff in-service training, or other TCC events.  Some of those plans are still To Be Determined, but we will be sure to post the information and keep you updated, as details continue to develop.
TCC Classes for the Fall 2018 semester will begin on Monday, August 20th.
Our first weekend to be OPEN on Saturday & Sunday in the new academic year will be on August 25th and 26th.
Have a fantastic summer!  Be safe, read lots of books, and we'll see you soon!
~ Your NE Library Team
In NE Library, News, Student Services, TCC