Categories for
March 22, 2017 8:54 am
Visit the NE library in April to discover why chemistry is important to all of us. The library will feature a display of chemical models and a slide presentation on the history of chemistry shared and coordinated by Dr. Kenneth Drake, and a selection of books for check-out.
"Every aspect of the world today – even politics and international relations – is affected by chemistry."
(Linus Pauling, American chemist, biochemist, peace activist, author, and educator, 1901-1994)
It's almost impossible to think of a day in everyday life that doesn't involve chemistry. From medicines, cleaning products, water purification, cosmetics, to cooking and our environment, we are surrounded by chemistry. Dr. Kenneth Drake, Ph.D., Associate Professor of Physical Science since 2014 at the NE Campus knows this because he teaches it every day. Dr. Drake's subject matter expertise is in the area of stress resistance and cellular drug accumulation defect seen in certain types of cancer. Dr. Drake previously taught at the University of Dallas and Arizona State University. He likes teaching at the community college level as he can directly see his impact on students and enjoys inspiring the next generation of scientists and entrepreneurs. In addition to teaching, Dr. Drake serves as the faculty advisor for the TCC-NE Chemistry Club and is currently serving on the NE Campus Faculty Association Senate.
"Celebrating Chemistry" J. Ardis Bell Library display and slide presentation will be available to view on the upper level of the library throughout the month of April.
Here's a streaming video to whet your appetite about the importance of chemistry: "Chemical Equations in the Real World"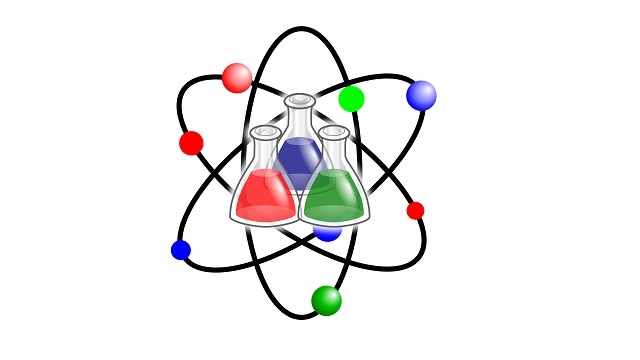 In Chemistry, NE Library, Science & Technology, STEM
December 12, 2016 1:21 pm
On December 2, 2016, the J. Ardis Bell Library sponsored a presentation by Dr. Robert Edmonds to update us on the progress of the TCC District STEM initiative. Dr. Edmonds, a professor of physics at the NE campus, has been teaching here full-time since Fall 2009. He has been involved for a couple of years along with a team of colleagues to plan, research, and present a way for TCC to move along to a more focused plan for bringing together ideas for pre-college, post-secondary, professional, and community workforce STEM futures. A small, but enthusiastic group of attendees listened to the presentation "An Integrated, Multi-Disciplinary Model for STEM Preparedness" that showed the progress and status of the plan.
Since our new TCC Chancellor Eugene Giovannini arrived in the Fall, the initiative has been on hold until he has a chance to learn the district needs and make priorities. Dr. Edmonds has a desire for TCC to become a leader bringing together humanities and STEM departments as STEM subjects provide the "what" and "how" while humanities and social sciences provide the "why" and skills to communicate.
Dr. Edmonds' team had strongly suggested that the NE campus teach classes on 3D printing design and that the campus have 3D printers for students to use. The NE library recently received two 3D printers that are located in the library lower level Computer Learning Center. The science initiative behind 3D printing at TCC starts as a series of Continuing Education courses and develops into a Certification Program for Industry & the Medical Field. DFTG 1000 – "Intro to Solid Modeling & 3D Printing" and DFTG 2011 – "3D Printing Innovation & Design" are offered at NE Campus in Spring 2017. Something else to look forward to is the 2nd Annual Converge Conference & Expo that will be offered on March 24, 2017.
Dr. Edmonds challenges us to "revisit, rethink, reinvent, reward" in order to meet the STEM industry demands of the future. The J. Ardis Bell library is ready to help students with research or career information about the future of STEM. In the words of Albert Einstein: ""The only thing that you absolutely have to know, is the location of the library."
Blog article by Beth Mullins, beth.mullins@tccd.edu, TCC NE Public Services Librarian
In NE Library, Science & Technology, STEM, TCC