Categories for
May 22, 2019 3:31 pm
Come and get lost in mankind's shared connection with Nature…  You never know what you'll find when exploring the "Back40."
"Pond Nymph"  and  "Mud Lillies."
"Neked"
The J. Ardis Bell Library – centrally located on the Northeast Campus of Tarrant County College (TCC) – is proud to host a month-long art exhibition, featuring the works of local artist Janlynn Rogers.  The exhibit, entitled "Back40," will run from May 14 thru June 13, 2019, in the main lobby area of the Library.  The display is open to the entire Northeast Campus community during our normal business hours.
An artist's reception will be held at the NE Library on Wednesday, June 5th.  The artist will be available to answer questions from 2-4 PM, and then again from 6-8 PM.  Refreshments provided.
"What the Willow Knows"
When describing her work, Guest Artist Janlynn Rogers wrote:  "Many of my current series involve research of the biophilia hypothesis, that is, the human connection to the natural world, and study of the collective unconscious.  Nature and the cyclic world are ever-present in my work, made apparent in my use of organic shapes, harmonious arrangements, and use of scale.  Life is a measure of definitive time, and death is a measure of worth of life.
My work conveys my struggle to understand the common practice of  sacrificing nature for technology's sake.  It allows me to investigate the comparative value of the empathetic versus the apathetic self, based on our interconnectedness to others in our environment."
"Soul Song"
"Serenity"
Janlynn Rogers is a 2019 graduate from the University of North Texas Arts program, with a double-major in Ceramics and Painting/Drawing.  Come enjoy this diverse exhibit of painting, ceramics, and mixed-media artwork, curated by Ashley Roberts of the NE Library's Computer Learning Center Team.  The display is accompanied by a selection of titles from the Library's collection, providing information on the artist's media and studio tools.
"Little Perspective"  (1 of 3)
For more information on Ms. Rogers and her work, you may visit the artist online at  http://mudfencestudio.myartsonline.com  or follow her on Instagram at  Janrogers8277.
The staff of the Northeast Library are pleased to present a wide variety of displays and exhibits throughout the year.  It is just one more way in which we strive to educate, engage, and entertain our entire campus community, while expanding the learning experience outside of the traditional college classroom.  We hope that you'll come back often  (to the Library, and to our blog page)  to see what's on display!
In Arts & Humanities, NE Library, Spotlight on Exhibits
June 19, 2018 5:47 pm
What is Juneteenth?
On September 22nd, 1862, at the height of the Civil War, President Abraham Lincoln issued his Emancipation Proclamation, stating that  –  effective on January 1st, 1863  –  "all persons held as slaves" within the rebel states of the Confederacy "henceforward shall be free."  The proclamation also called for the recruitment and establishment of black military units among the Union forces.  An estimated 180,000 African-Americans went on to serve in the Army, while another 18,000 served in the Navy.
The "War Between the States" was still far from over, however…  and Texas was firmly on the side of the Confederates.  As such, the vast majority of slaves remained in bondage, having no idea of their new legal status as freed men and women until after the war finally ended in 1865.  After the Confederacy surrendered, General Gordon Granger, U.S. Army, was placed in command of Texas.  His ship landed at Galveston on June 19th, 1865, and officially ended slavery in our state, two and a half years after it had been declared over by the President's order.
As the last state in the country to formally recognize the conditions of the Emancipation Proclamation, the freeing of Texas slaves on that day brought about the end of all slavery in the United States.  In the summer of 1979, the state legislature declared June 19th  (or "Juneteenth," as it had come to be known)  an official holiday in Texas.
Major General Gordon Granger*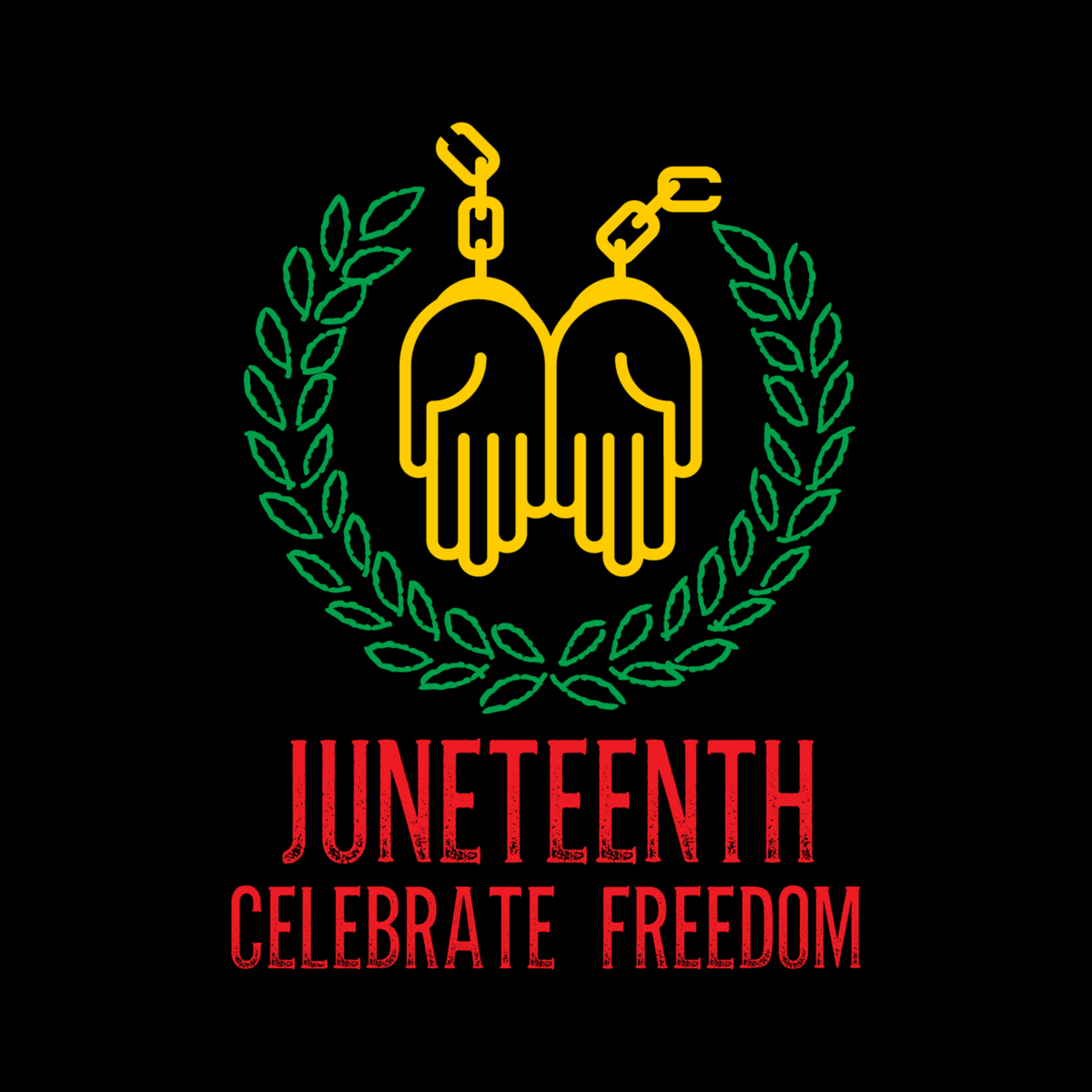 How do people celebrate Juneteenth?
Since it was made an official Texas holiday in the late 'seventies, the celebration of Juneteenth has spread to many other cities and African-American communities around the nation.  It is also often referred to as "African-American Independence Day," or "Freedom Day."  Some communities observe Juneteenth with parades, festivals, or performances of traditional African / African-American music and dancing.  Others see the holiday as a time to remember and reflect on the struggles of the past…  while also celebrating how far we have come.
Many museums, libraries, and schools host special events or programs to commemorate the day…  such as this  EVENT,  taking place on TCC's Northeast Campus this evening.  It is being hosted by the North Central Texas Alumnae Chapter  of  Delta Sigma Theta Sorority, Inc., and members of our campus community are encouraged to RSVP and attend.  There will be performances of music, dance, theater, and spoken word.
Tariah Horton and the J's Diamonds dance troupe perform in the 2017 Juneteenth parade in Austin, TX**
Where can I find out more?
The J. Ardis Bell Library is featuring a display of books and library materials on Juneteenth during the latter half of the month, from June 15-30.  In our main lobby area, students and library patrons can check out ITEMS that discuss the history of the holiday, as well as the institution of slavery in Texas, and other related topics.
Students are also welcome and encouraged to search for more information through our online Library Databases, available 24/7, from any internet-capable device.  Simply log in with your current TCC student credentials  (WebAdvisor ID & Password).
We can also recommend the following online articles from PBS,  the Smithsonian Institute,  and the History Channel.
Happy Juneteenth!  We'll see you in the Library!
*Image of General Granger, courtesy of civilwartalk.com
**Image of parade, courtesy of KUT 90.5  National Public Radio – Austin, TX
In NE Library, Observances, Special Events, Spotlight on Exhibits, Student Services
October 2, 2017 1:03 pm
Power Up at Your Library Week  ("Power Up" Week),  October 1-7, is a time to celebrate Texas libraries and librarians and to promote library use and support.  The Texas Library Association started this promotion last year and the J. Ardis Bell Library at TCC Northeast Campus has joined in the fun with activities scheduled for Oct. 2-6.  We'll have creative crafts to make  (bookmarks and pencil cases)  and several stand-up characters to take Selfies with.
Want to see how a 3D printer works?  Wander downstairs to the Library Computer Learning Center.  Our LCLC staff can show you some items that have been printed using the NE Library's 3D printers.
Check out a new book or a DVD, or get ahead on some school assignments. Learn how to use the WEPA print stations. Get help with resources for assignments from a librarian at the Reference/Information Desk.
Did you know the following 2016-17 statistics about the J. Ardis Bell Library?
Number of books in the Circulating Collection:  42,668
Reference Collection:  675 items
Legal Research:  10,563 items
Video/DVD's:  1,014
Ebooks:  197,576
Databases:  155
Number of users in 2016-2017:  212,166
Number of items checked out in 2016-2017:  21,164
Number of 3D printed objects:  92
Number of Library Instruction Classes Taught:  252 with 6,256 attendees
Number of Programs Coordinated by the Library:  54
E-mail your "Power Up!" selfie photos to one of our Library Managers – James Ponder – at james.ponder@tccd.edu to be included in this blog article.
Be Creative – Be Challenged – Be Successful @ the Library
In 3D Printing, How-To & Tutorials, Just For Fun, NE Library, Special Events, Spotlight on Exhibits
September 29, 2017 11:54 am
The J. Ardis Library at NE campus is honored to partner with history instructor Dr. Chloe Northrop and the NE history and philosophy departments to host Looking at Lincoln: Political Cartoons from the Civil War Era from the Gilder Lehrman Institute of American History.
From the Gilder Lehrman website:
This exhibition explores the Civil War and issues of slavery through political cartoons depicting Abraham Lincoln and his policies…As Americans continue to debate the legacy of slavery, these cartoons provide a historical point of reference for current events.
Click here for more highlights about the exhibit.  Accompanying the exhibition is a book display featuring Civil War titles. The exhibit is located on the street level of the library from September 25 – October 25, 2017.
For additional information, please contact Dr. Chloe Northrop at chloe.northrop@tccd.edu.  Library contact is Twyla Reese-Hornsby at twyla.reese-hornsby@tccd.edu
In Business & Social Sciences, History, NE Library, Philosophy, Spotlight on Exhibits
September 15, 2017 11:09 am
September 17th is Constitution Day, and "We, the People" of the J. Ardis Bell Library are celebrating with an exciting exhibit of books, documents, artwork, historical facts, and memorabilia.  This display will be available for viewing on the lower floor of the NE Library, throughout the month of September.
Visitors to this display may view enlarged copies of original documents, such as the Declaration of Independnce, the Articles of Confederation, the U.S. Constitution, and the Bill of Rights.  You may also find books related to the signing of the Constitution, read about the founding fathers, and enjoy various art and memorabilia from early American history.
An accompanying book display will highlight materials from the library's collection, and digital screens will showcase portraits of the founders.  We also have a stand-alone display on the Bill of Rights, provided by the U.S. National Archives, and everyone who visits the exhibit will have the opportunity to take home a pocket-copy of the Constitution and/or a commemorative button.
Our "We the People" exhibit was recently featured with an article in the Tarrant County College newspaper – The Collegian!  For more information, or to see a listing of items in our Library Catalog that relate to Constitution Day and the history of our nation, click  HERE  and  HERE  and  HERE.
The staff of the Northeast Library are pleased to present a wide variety of displays and exhibits throughout the year.  It is just one more way in which we strive to educate, engage, and entertain our entire campus community, while expanding the learning experience outside of the traditional college classroom.  We hope that you'll come back often  (to the library, and to our BLOG page)  to see what's on display!
In Business & Social Sciences, History, NE Library, Non-Fiction, Observances, Spotlight on Exhibits